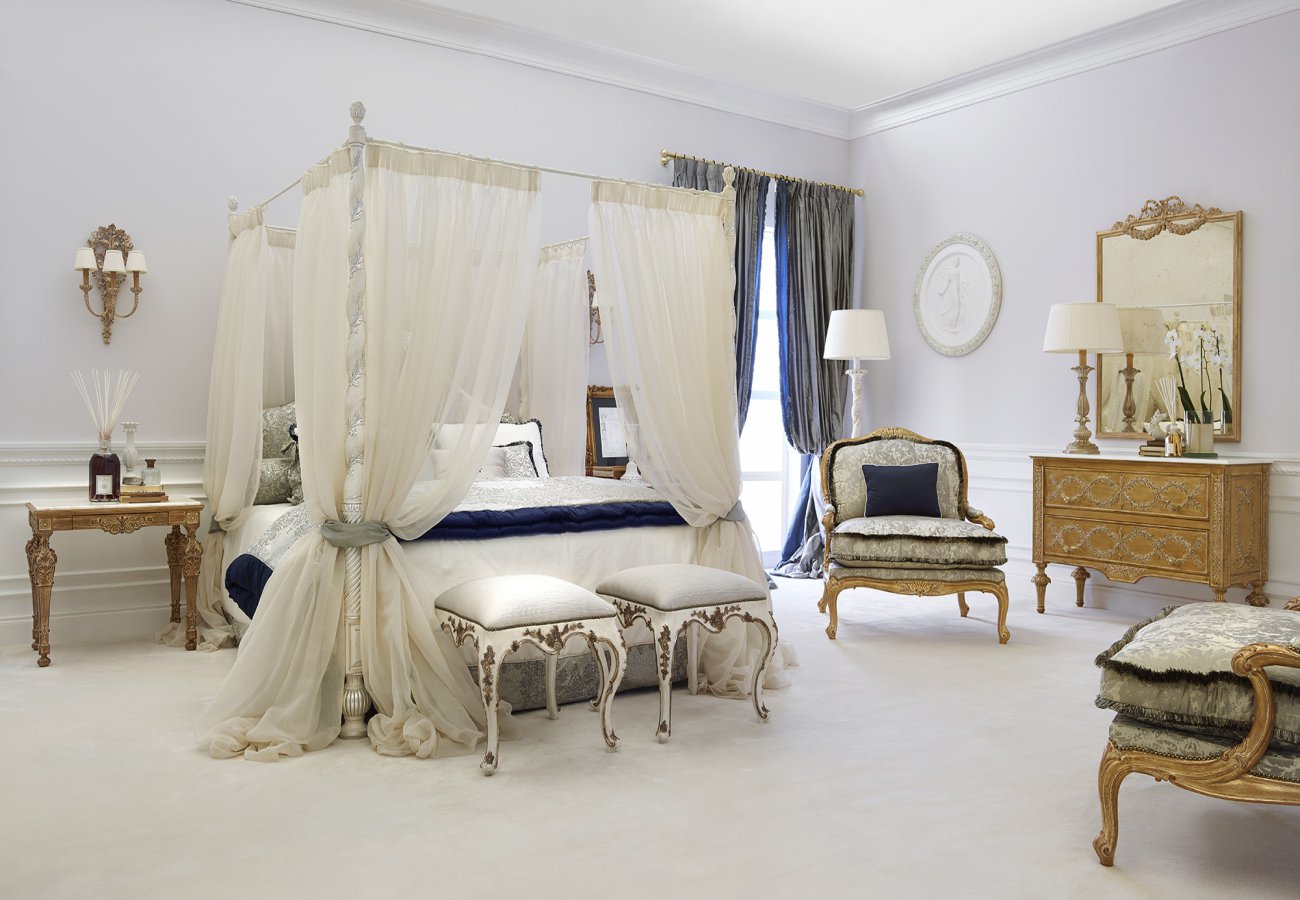 Discovering Roberto Giovannini's Harmonies, amongst the finest fabrics and exquisite finishings
Harmonies, a collection of furniture capable of transforming a living space into beautiful and evocative settings, expressing the sensation of a refined welcoming embrace which only the luxury of classical forms is able to manifest.
Presented at the Salone Internazionale del Mobile 2016 (International Furniture Fair 2016), the collection proposes a wealth of new ideas, fruit of a creativity sensitive to the aesthetic standards of the past, of a refined taste and of a subtle interplay of different volumes, sophisticated colours and sumptuous combinations.
Furniture and accessories with the ability to amaze and which, thanks to the unique characteristics of woodcarvings and of the Roberto Giovannini decorative finishings, become the focus of the living spaces.
The new creations for 2016
All the new Roberto Giovannini creations, the perfect synthesis of elegance and artisan expertise, reveal a living experience, the expression of refined, leisurely daily life, capable of bestowing moments of sophisticated wellbeing, immersed in an authentic and timeless luxury.