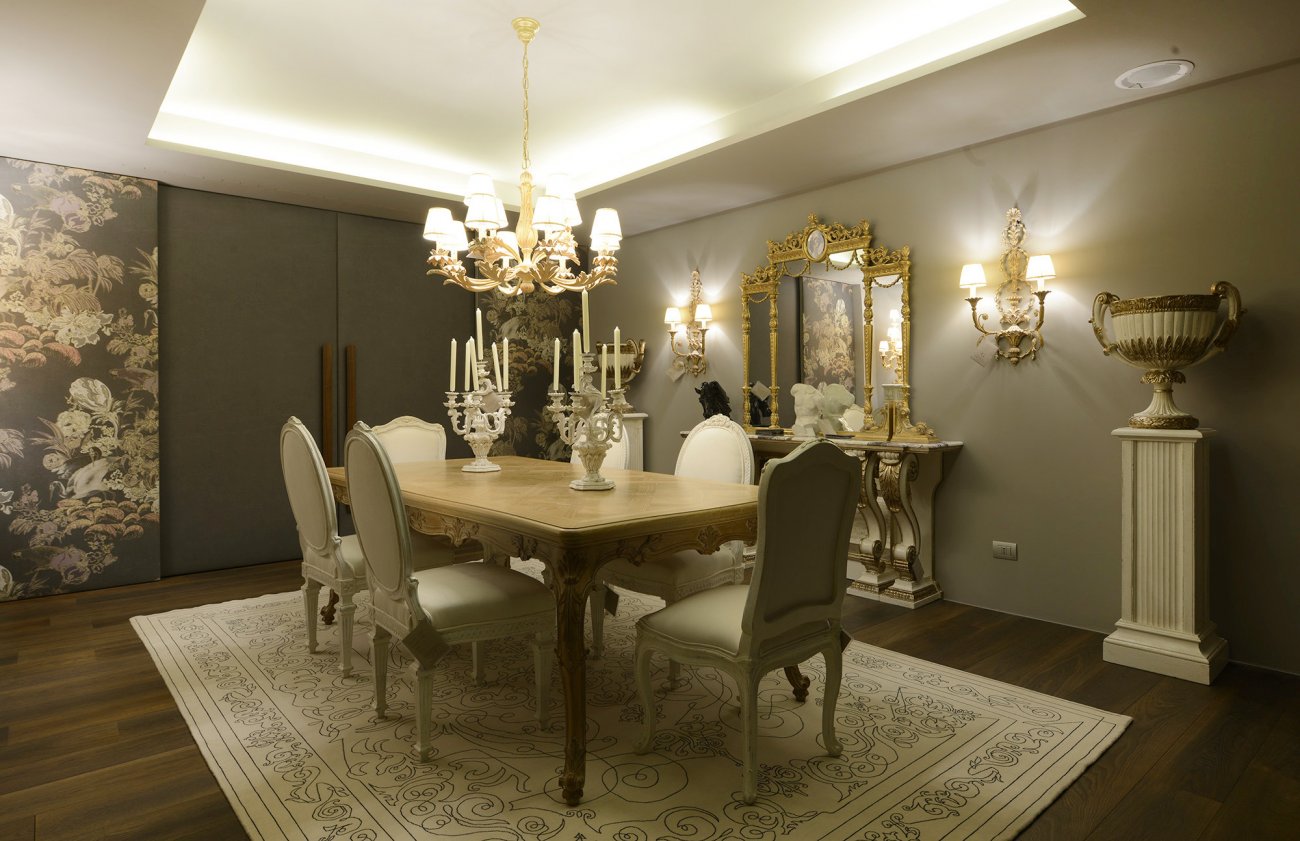 Roberto Giovannini and Bredaquaranta
A new and important partnership bringing authentic and unique sophistication into the heart of Milan
Roberto Giovannini is 'inaugurating' a precious collaboration with Bredaquaranta, the largest multi-brand store dedicated to the most prestigious brands of luxury contemporary interior design. Situated a few steps away from the Brera design district, Bredaquaranta is an exclusive space stretching over two floors, where Design meets reality.
For Roberto Giovannini, Bredaquaranta is an important and strategic showcase giving his creations a 'centre stage' location and bringing the enticing world of classic furnishings closer to present day living. And so, in perfect synergy, Roberto Giovannini and Bredaquaranta are collaborating in the creation of a scenographic space which sees the dining room take the leading role: a room which is more and more often enjoyed as the home's focal point, somewhere you can relax and spend pleasant moments in good company.
In this exceptional space, Roberto Giovannini has designed interiors capable of evoking unique, 'feel-good' dining experiences; here, the authentic beauty of the furniture and furnishings inspired by past epochs combines with the essential characteristics of functionality required to furnish modern-day homes, generating fresh emotions, ideas and inspiration.
In particular, the Roberto Giovannini dining room is composed of a 'majestic' table with small and comfortable matching armchairs, of sideboards and console tables with the finest decorations and finishings, of decorative lighting fixtures, mirrors and accessories united by the underlying theme of elegance. The furnishings on display, thanks to the precision of their forms, the care taken right down to the smallest details and the finest and sophisticated woodcarving express the unmistakable luxuriousness of the styles which make up the history of furnishings.
All of Roberto Giovannini's furnishings on show at Bredaquaranta are solutions which, for style and workmanship, express the identity of the company and reflect its philosophy of design: a view which sees the whole concept and which identifies each single element as being the component of a 'choral design' of the living space.
Roberto Giovannini
Salone del Mobile, Milano 2019
(Milan Furniture Fair 2019)
Milan, 9th - 14th April
Padiglione 2, Stand C29-C33
Roberto Giovannini
Bredaquaranta
Via Fatebenefratelli 10
Monday to Saturday 10 am to 2 pm and 3 pm to 7 pm