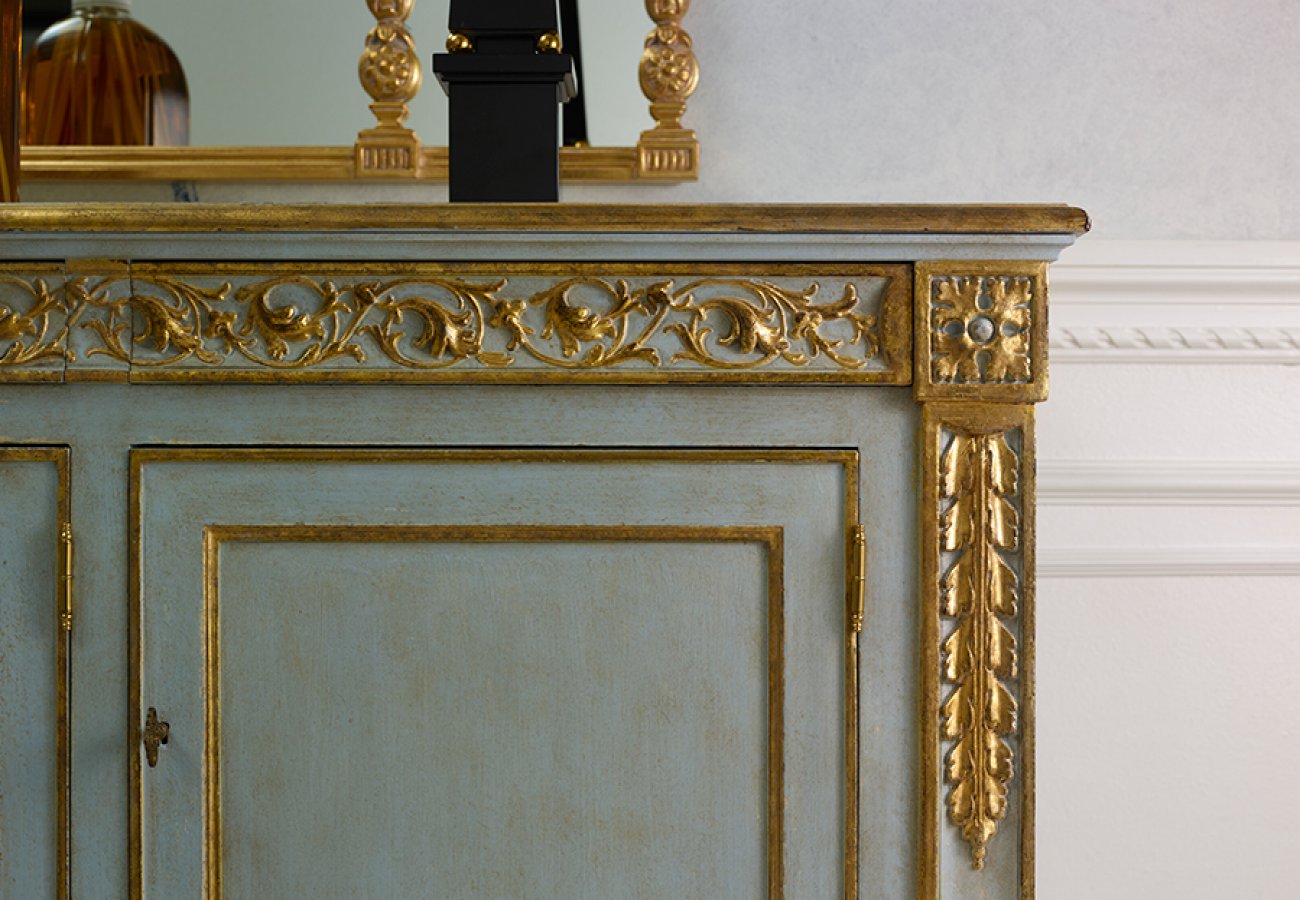 The world première of the Armonie Collection at Salone del Mobile in Milano
…offering balance and an aesthetically pleasing blend of characteristics. In fact, the linear and geometrical Neoclassical style is tastefully and expertly united with objects of grander and more elaborate Baroque forms.
The merging of forms and colours gives life to 'harmonies' which are capable of projecting into the present day the extraordinary splendour of models from the past.
Creations which reveal the accuracy and attention paid to the finest details, encapsulating the proportions and aesthetic standards of classical beauty, where luxury itself reaches its utmost expression without ever disrupting the underlying concepts.
Different settings which propose extraordinary furnishings, marbles, refined and exclusive decorations and fabrics united by the unique leitmotiv of elegance; the ideal locations where it is possible to truly experience the unrepeatable Roberto Giovannini experience.
Milan, 12/17 april 2016