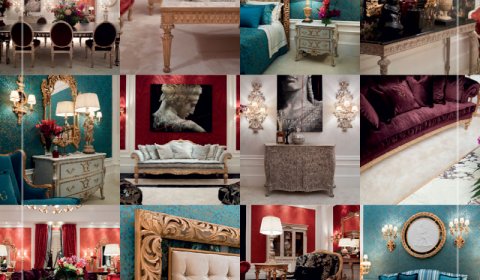 Fil Rouge at Salone
Fil Rouge
History, creativity, passion, classic beauty and… colour, this is the beginning of Roberto Giovannini's new 'story'.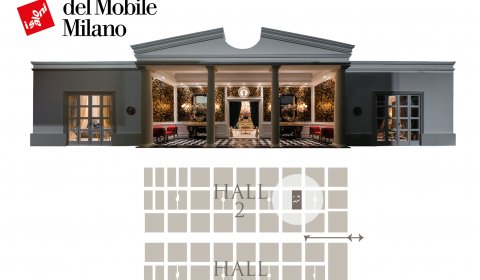 A new space for Roberto Giovannini's creations at Salone del Mobile 2019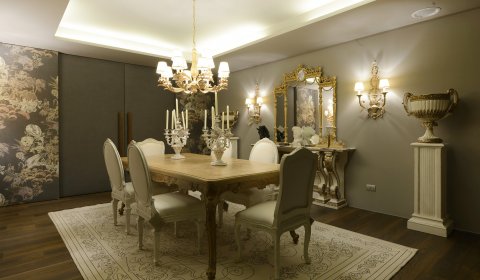 Roberto Giovannini and Bredaquaranta
A new and important partnership bringing authentic and unique sophistication into the heart of Milan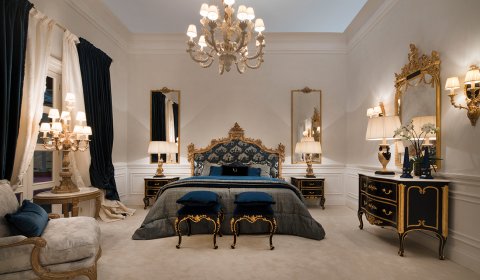 Roberto Giovannini transforms the bedroom into a 'dreamlike' setting
Our bedroom is the place which represents our most intimate dimension, an expression of our personality, making it so different from the other rooms in our home.
Soleil
The new bed by Roberto Giovannini creates unique and extraordinary possibilities of personalization in your night-time area.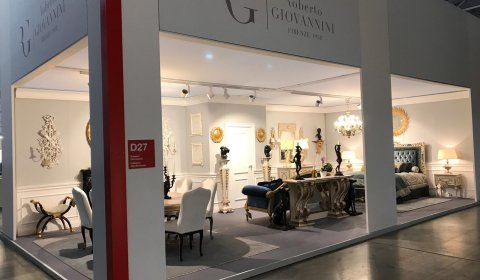 Salone del Mobile.Milano Moscow 2018
San Marco Collection, Vol.II
The value of the design of Roberto Giovannini's classic furniture is enriched and enhanced emotionally precisely by the choice of the fabrics with which it is personalised .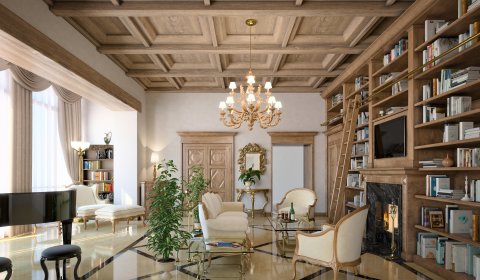 3D Models
Héritage Collection
The living spaces presented at Salone del Mobile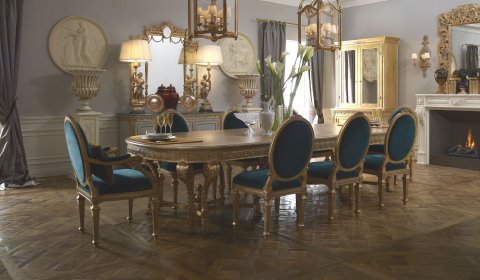 Héritage, the new 2018 Roberto Giovannini collection
Héritage
In honour of the celebration of our company's 60th anniversary, it is our pleasure to welcome you to the presentation of our new collection
New classical inspirations as an expression of modern-day living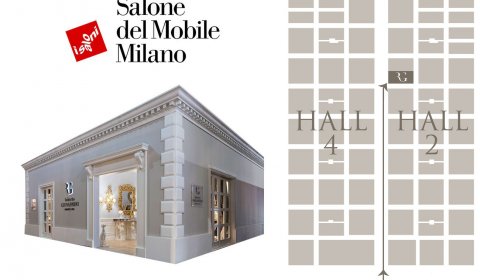 A new space for Roberto Giovannini's creations at Salone del Mobile 2018
Roberto Giovannini in the forefront at 'Conviviando – L'arte della tavola tra passato e futuro'
A captivating journey through the evolution of table settings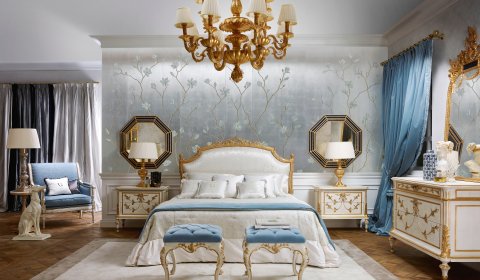 Prestige at Crocus 2017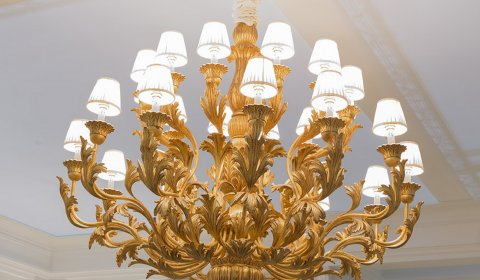 Luminous interpretations of timeless luxury
Luce d'Autore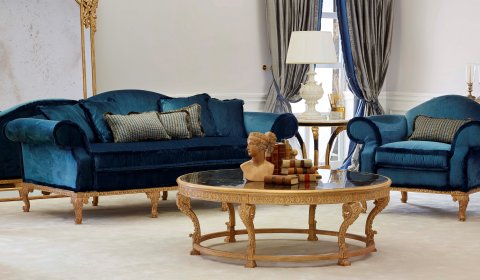 Roberto Giovannini is nominated for the Salone del Mobile.Milano Award 2017.
Best Product - Classic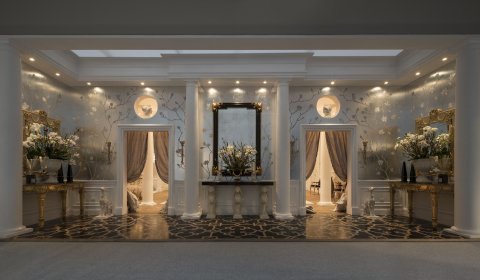 Salone del Mobile 2017 - RG Prestige Collection
Roberto Giovannini's 2017 Collection expresses luxury with new, inspirational ideas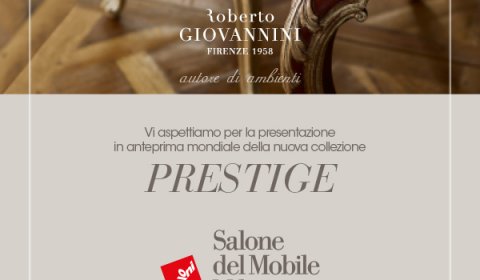 Prestige Collection - Première at Salone del Mobile 2017
A new space for Roberto Giovannini's creations at Salone del Mobile 2017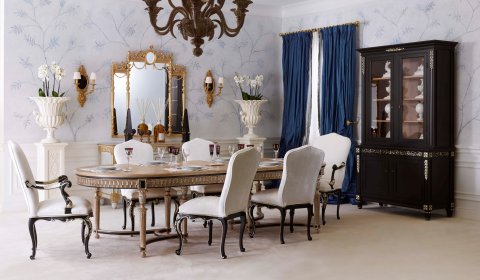 Roberto Giovannini for the Dining Room
The authentic beauty of furnishings inspired by past epochs for the décor of today's home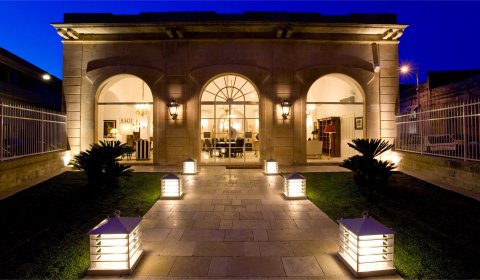 ROBERTO GIOVANNINI and SAGI DESIGN
A renewed and important partnership to exalt the beauty of classic, Made in Italy furniture.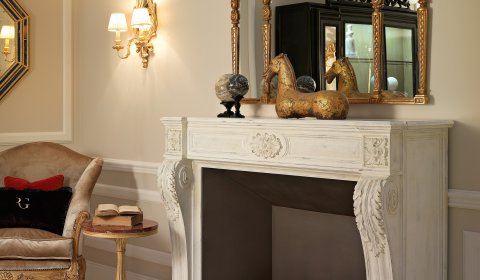 The fireplace... is always a classic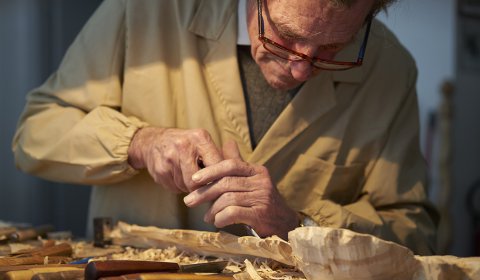 True passion and outstanding craftsmanship exalt the wood cutting and the beauty of the classic forms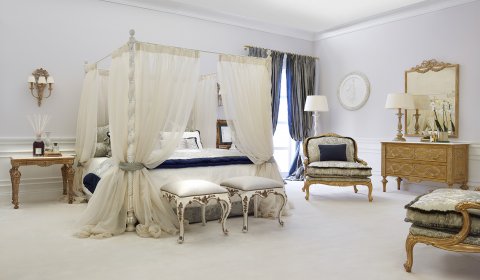 Discovering Roberto Giovannini's Harmonies, amongst the finest fabrics and exquisite finishings
Two new finishings exalt the beauty and the expertise of the woodcarving.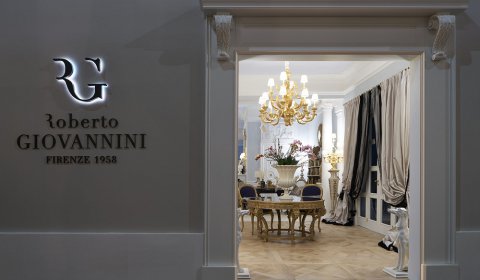 Salone del Mobile 2016 Milano - Armonie Collection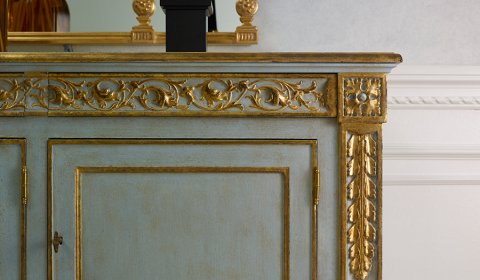 The world première of the Armonie Collection at Salone del Mobile in Milano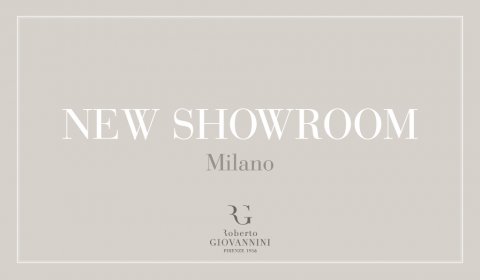 New Roberto Giovannini Showroom in Milan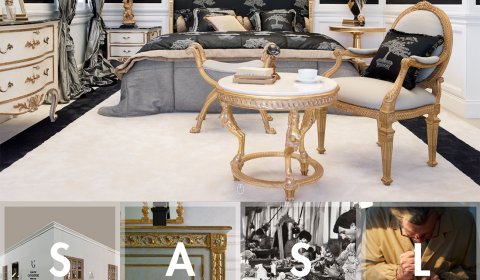 Roberto Giovannini now has a new website online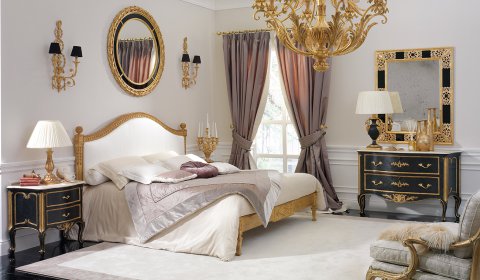 Beauty formed by the perfection of past creations - The Impero bed