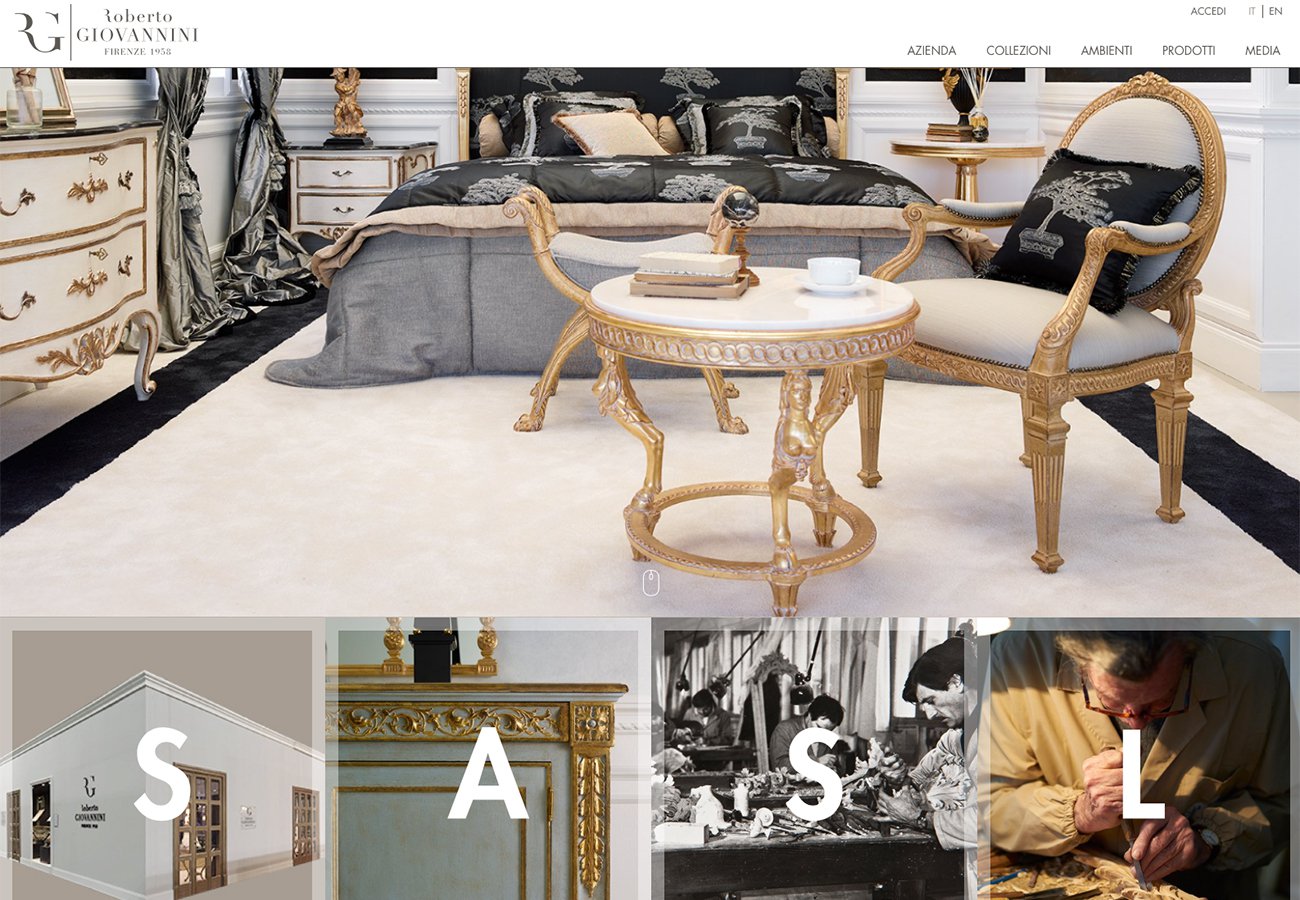 Roberto Giovannini now has a new website online
This is an important evolution, an update necessary for enabling an even 'closer' relationship with customers and being able to accompany them into the extensive world of the Roberto Giovannini brand of classic furnishings.
The website includes a section dedicated to telling the story of the Florentine company, its 'artist and founder' and the mind behind the production itself; in this way, right from their first visit to the site, customers are made part of the process.
In line with the philosophy with which it was created, the website 'gives a presentation' of the company's collections, displayed in the catalogue which includes the various types of product realised, ranging between the different epochs, styles and origins. Evocative settings in which it is possible to explore the completely furnished day and night areas, permitting you to fully experience the atmosphere of a living space enriched by the Roberto Giovannini creations.
The site includes a comprehensive gallery of pictures showing the numerous realisations, each with corresponding information, but its purpose is also to inspire ideas and to offer suggestions for the best ways of furnishing the most elegant and sophisticated hotel and residential spaces, also based on specific style and space requirements.
The site will constantly be updated with the latest corporate, and other, news, and with publications dedicated to Roberto Giovannini in Italy and overseas.
Additionally, this restyling represents an occasion for redefining the company's internet strategies, including more up to date graphics and highlighting the strengths of an historic production which is unique in the panorama of classical luxury furnishings.
The passion for wood-carving, the expertise of the production techniques and the artisan experience, compose the very air which is breathed in all sections of the website, precisely for giving
The sensation and the excitement of entering into a world in which the Roberto Giovannini furnishing items and accessories create emotions and make dreams come true.